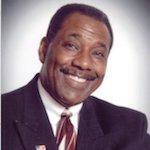 An article by Dr. Toby Malichi was recently featured in The Hill that discusses the importance of international trade for Indiana.
His published thoughts can be read by clicking the link HERE.
Dr. Toby Malichi, is a member of the Global Chamber Indianapolis Advisory Council/Global Business Development Coalition. More HERE.
He is also Founding Chief Executive Officer & Global Business Diplomat at Malichi Group Worldwide. You may reach Toby at: 1+317.515.8866 or EMail: Dr.Toby@malichi.com.
In addition to his international work at Malichi Group Worldwide and Global Chamber, Toby was officially selected as a member of The White House Business Council & Business Forward Affiliate; Featured Business Leader on Trade.
He is Vice Chairman, U.S. Foreign & Commercial Service, U.S. Department of Commerce - Indiana District Export Council (Federal appointment by U.S. Secretary of Commerce). Toby is also on the Board of Advisors at the Institute for International Business at Indiana University, and is a former Board Member of the U.S. Chamber of Commerce.
Thank you, Toby for your service to the businesses and communities of Indiana!
Doug Bruhnke, Global Chamber