Global Chamber® Indianapolis
Global Chamber® Indianapolis helps members get business done across metro areas!
We are a thriving and collaborating community of CEO's, executives, and professionals growing business across 525 metropolitan areas. We leverage technology and our collective networks around the world to help member companies grow, reduce risk, be more productive, and succeed faster.
We are the only organization in the world with the mission to grow business from Anywhere to Everywhere while collaborating with every organization. We help companies, investors and business service providers around the world succeed.
---
Weilin Long
Executive Director, Global Chamber® Indianapolis
Weilin Long is a cross-cultural executive, business leader and entrepreneur. As the Executive Director of the Global Chamber® Indianapolis, she is a connector and collaborator for businesses of all levels.
After serving as the Vice President of Strategic Initiatives and the Director of Asian Learning Center of Indiana at The International Center, Weilin formed a consulting firm to provide consultative guidance and solutions to government, business, community and education leaders for initiating, developing, and capitalizing on global, national and local alliances.
In partnership with statewide economic development professionals, she provides leads on international investments, partners in project development, and explores resources and opportunities. She has a great honor of serving as a consultant on foreign policies and related affairs for the State of Indiana, local cities, businesses and other organizations. Through special projects, Weilin leads strategy development to support internal and external partners in meeting global challenges.
Weilin has over 18 years of managerial experience in health, business, community outreach, college instruction, and program administration. The positions she has held include the Business Development Administrator in Indianapolis Mayor's Office, State Community Nutrition Division Director; State Newborn Screening Director for Genetics, Hearing, Drug Testing and Sickle Cell; Executive Director of a non-profit organization; the City Director of Council on Aging; and a Publisher Company Human Resource Coordinator. She graduated from Kansas State University with master's degrees in Adult & Continuing Education and Public Administration after pursuing her undergraduate degree in China, majoring in English Language. Weilin is active in the community in a personal and professional capacity and serves on several advisory boards.
Anna Zumbrun
Deputy Director, Global Chamber® Indianapolis
Anna is a detail oriented thinker who specializes in event planning and business operations. Over four years she helped plan and mange more than 30 conferences across the country, managing budgets exceeding $200k. 
She then took that experience to enter an entirely different industry, running app development for an Indianapolis-based startup. During that time she implemented an agile process for app development, cutting idea to release time from 6 months to 3 weeks. This resulted in the consistent release bug fixes and launch of 3 new apps. She also assisted in sales and operations support in both the U.S. and China.
Using what she learned in the startup world, she left to start her own women's apparel company, which she currently runs alongside a property management company.
She earned her B.S. in Tourism, Conventions, and Event Management from Indiana University-Purdue University Indianapolis.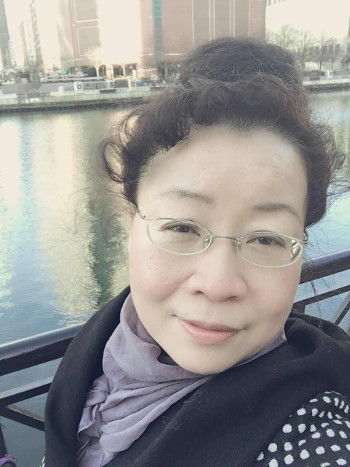 .